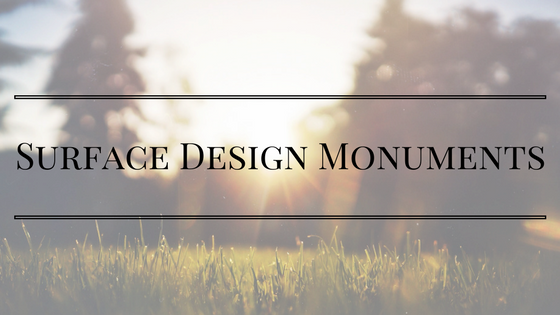 A Rock Solid Future in Ellwood City
 We have all heard the phrase "New Year, New You." For Ellwood City's City Center Place, this new year has warmly welcomed a new business. In the final edition of our three-part series, we showcase a business that is continuing to bring more growth, diversity, and revitalization within Ellwood City.
Surface Design Monuments, owned and operated by its very own, Sam and Landon Costa, is a full-service monument dealer that has recently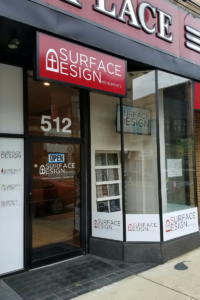 made its debut downtown on Lawrence Avenue. Just like most businesses in Ellwood City, a small start has led to big opportunities that have allowed them to expand both their business space and services.
Successful Surroundings
Surface Design Monuments originally began as a decorative concrete business in 2005, located on Factory Avenue; after establishing their brand for a couple years, they moved to their production facility on Woodside Avenue. Currently, they occupy a space within City Center Place, surrounded by Venezie Sporting Goods and Leaps & Bounds Gymnastics Company.
As a full service dealer, the creation, design, and layout of monuments for families and cemeteries is the heart of the business. While monuments are their main concentration, other subdivisions show just how diverse a small company can be. Alongside monuments, they can design small to commercial sized planters, water features, and fire bowls that range from copper to concrete. They also have a resealer subdivision, which entails maintenance for commercial to decorative concrete fixtures. When asked how they got into the monument business in 2010, Costa explains,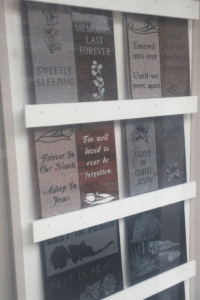 "[it] kind of fell into place once we started engraving and working on layout and design for other projects. The footers are something we do anyways, and the full service approach seemed like an opportunity to be another option for people in our community."
A Family Atmostphere
Sam reveals that his favorite part of the business is the creative aspect. Every client's vision is different and they each wish to represent their loved ones in their own unique way. Bringing this to life challenges their team, but is just as much a rewarding experience. With a family atmosphere of 4-6 full time employees, it is their hope to make personal connections with everyone that walks in their door and bring this aspect into the planning process, making it as smooth as possible. Surface Design Monuments represents everything Ellwood City has to offer- growth, diversity, and revitalization. This, coupled with their passion of their particular industry, is a recipe for success any business hopes to see.
We are excited to announce that their doors are now open! Be sure to stop by their showroom to see all that they have to offer for both you and your loved one.
Surface Design Monuments
512 Lawrence Avenue
Ellwood City, PA 16117
(724) 201-0736
www.sdmonuments.com
Email: info@surfacedesignllc.com
Walk-ins welcome Tues. | Wed. | Thurs.
Appointments also available