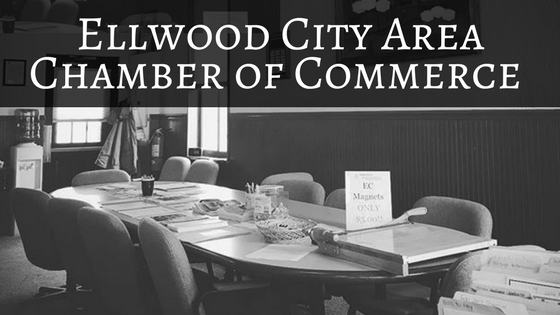 A lot of us have likely engaged in a conversation about whether we prefer small town or big city livin'. Your answer may differ from where you currently live, or it might not… Those who opt for a smaller town would likely say it allows for a sense of "closeness" within the community that a large city may lack. When it comes to our small town, Ellwood City, there is undeniably a growing sense of pride.  People are proud to live here, work here, build their businesses here and grow their families here.  Folks are rooted in the sense of closeness that this community offers, and its revitalized growth has no doubt been a result of this small town advantage.
Ranked Among the Top in Pittsburgh Area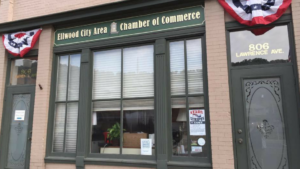 The Ellwood City Area Chamber of Commerce, a nonprofit organization made up of 356 members, is a prime reason as to why the community continues to thrive in several respects. Established in 1921, the goal of the Chamber is to connect and improve- establish relationships between businesses and professionals and work towards the overall betterment of Ellwood City for current and future generations. Many people may be surprised to know that the organization is made up of just two part-time employees, but is otherwise comprised of directors and members that volunteer, coming together for a common good; even more interesting is that over the last year, the Chamber has been ranked among the top Chambers in Pittsburgh due to its rapid growth and involvement!
"The intentions of our Chamber Board, Director, and Executive Assistant are all pure. We want to see Ellwood City thrive and we know that begins with our businesses. There has been a really great shift within our community; the Ellwood City Borough, Ellwood City Revitalization, Ellwood City Area Chamber of Commerce, as well as other local groups, understand the importance of working together for the greater good. If we achieve our goals of promoting local business and attracting families to Ellwood City, we all win." – Caroline Golmic, Chamber President

Support Breeds Success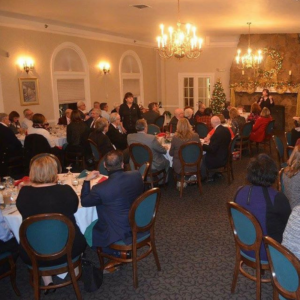 Through Executive, Legislative, Marketing, Special Events, Membership, and Nominating committees, there is no shortage of opportunities to collaborate and make a positive impact. Whether you are an entrepreneur or even a small business, becoming a member exposes you to larger platforms for networking and marketing opportunities; in fact, Ellwood City has seen several offices and practices move from Pittsburgh to Ellwood City for this reason. This, coupled with the support of businesses through press releases, open houses, ribbon cutting ceremonies, and grand openings, is just a tiny taste of how becoming a Chamber member can be beneficial to you, and in turn, Ellwood City as a whole.
Ever attend Shakespeare's Chef, Wine & Ale, Fall Fest, or Let There Be Lights Weekend? Then you have been to a Chamber-ran event! These are essential to helping the community flourish, while also creating that small town familiarity and support that everybody loves.  While events like these are vital to bringing the area together, it is an even bigger springboard for promoting the region and encourages people to come to Ellwood City and see the awesome things we have to offer.
Small Town, BIG Hearts
There's a quote that goes, "Every reason I left is every reason I go back." This may eventually hold true for many people and a small town, and it certainly resonates with our area. No matter where life may take you when you're older, it is common for people to come back to Ellwood City because it is home. Your hometown is something you want to be proud of, and the amount of people coming back here speaks volumes of the quality of life that comes with it. Encouraging the growth of our community and positive values it upholds is a direct reflection on the residents and businesses here, and that in itself is "small town, BIG living."
Signs by Sam has been a member of this Chamber for many many years.  We've seen all sorts of changes in personnel, events, plans, locations, etc.  We were thrilled to get the opportunity to make and install the sign at their new location on Lawrence Avenue. We must say, there is something very special about our Chamber the past few years….there is without a doubt a new sense of camaraderie. Learn More about Signs By Sam: www.signsbysam.com
Ellwood City Area Chamber of Commerce
806 Lawrence Avenue
Ellwood City, PA 16117
Hours: Monday – Friday, 9am-3pm
(724) 758-5501
Email: info@ellwoodchamber.org
Want to see what The Chamber is up to?
Visit their website at http://ellwoodchamber.org/
Like them on Facebook: @EllwoodCityChamber
Follow them on Instagram: @ec_chamber